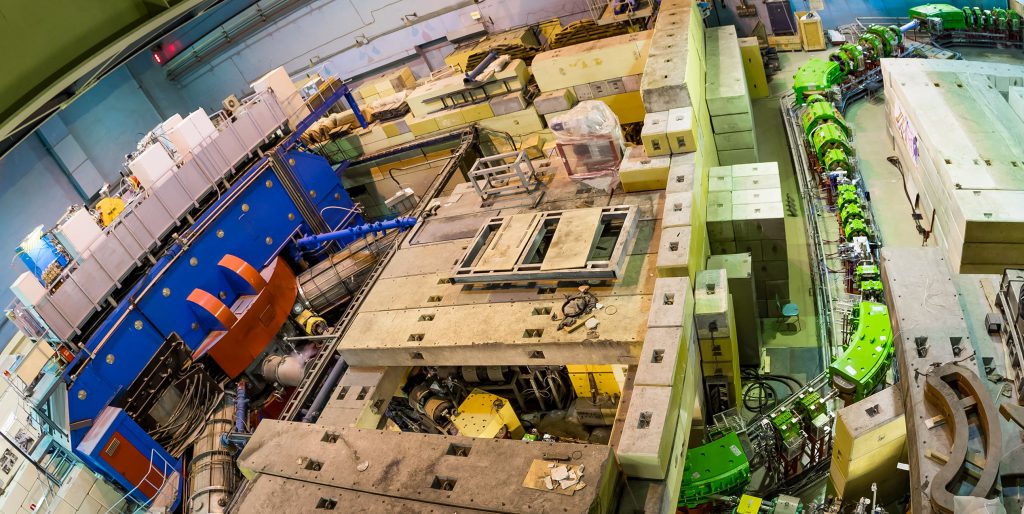 ACCULINNA-2

, in-flight fragment separator belongs to the third generation of the DRIBs facilities. It is installed on a primary beam line of the upgraded cyclotron U400M.
The project of the new in-flight fragment separator ACCULINNA-2 was proposed after 11 years of successful operation of ACCULINNA separator at the U-400M cyclotron. The new separator offers high intensity RIBs with Z=1÷36 in the lowest energy range (10–50 MeV/amu) attainable for in-flight separators.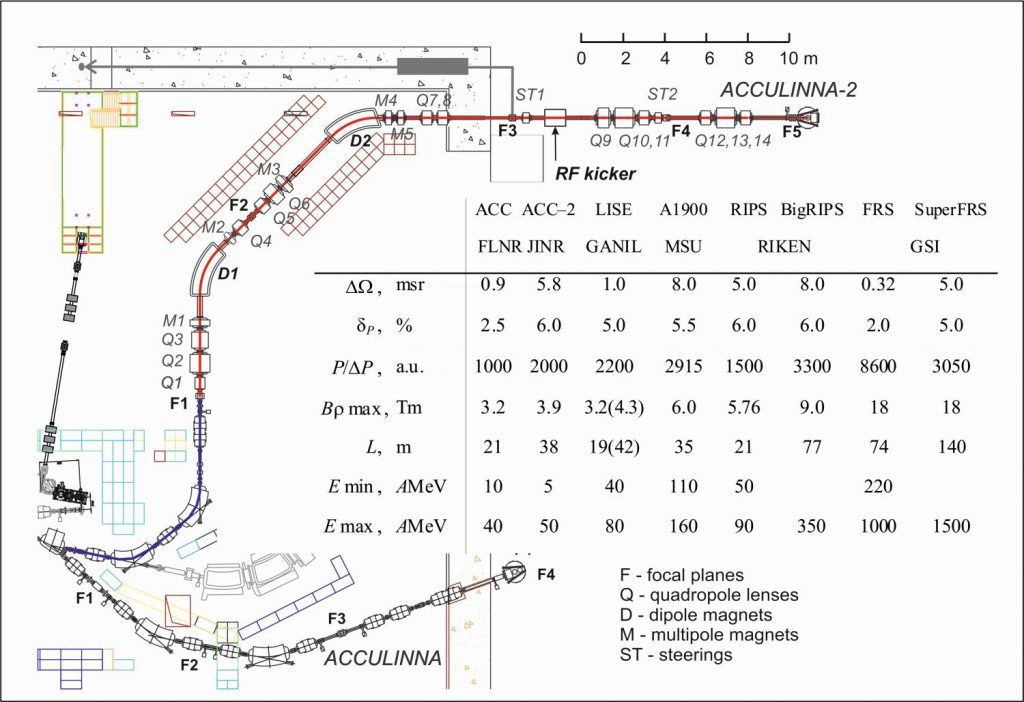 Fig. 1. Lay-out of the fragment-separator ACCULINNA-2. F1 – the object plane; F2 – the intermediate dispersion plane; F3, F4 – the achromatic focal planes; F5 – the final focal plane.
Advantages of ACCULINNA-2
New heavily shielded target area with ready for more intense primary beams
Higher acceptance with low chromatic aberrations require length
Low-energy -> single achromatic stage design
Single achromatic stage -> additional velocity filter needed for proton-rich beams: compact RF-kicker is planned
Longer beam transport/shaping line for larger ToF and better energy resolution
Spacious low-background experimental hall
Construction
Status of ACCULINNA-2 construction, April 2015
W. Beeckman et al., Status of ACCULINNA-2 RIB Fragment Separator HRS Workshop, GSI, November 2015
Fragment separator ACCULINNA-2 at U400M. Status and day-one experiments, January 2016
Status of ACCULINNA-2 experimental building, March 2016
In

March 2017

ACCULINNA-2

, basic setup for radioactive ion beam production was put into operation at U400M heavy ion accelerator. The design parameters of this setup were confirmed experimentally. The first beams of radioactive nuclei were produced in 15Ne + Be fragmentation reaction. They are of 25 times higher intensity if compared with ACCULINNA-1 separator which has been in operation in the FLNR since 1996.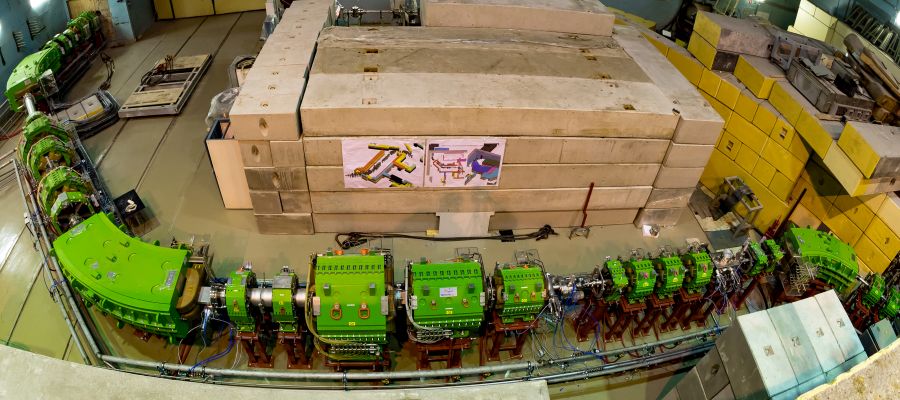 On

April 13,2017

the FLNR Scientific Seminar "ACCULINNA-2 first radioactive ion beams and the first experiments program" was held in the Laboratory under the chairmanship of Academician Yu.Ts.Oganessian, FLNR Scientific Leader.