Upgrade of U-400 cyclotron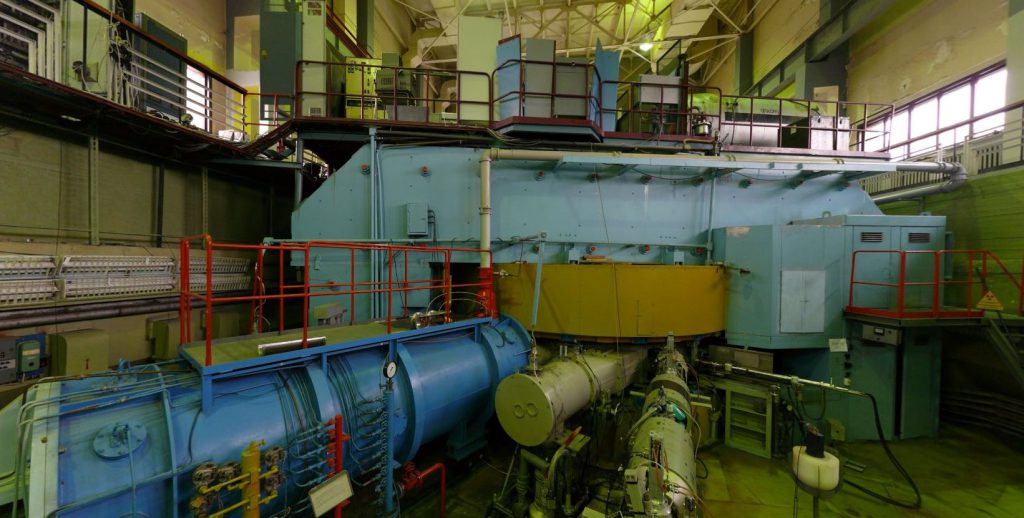 U400 is designed for production of accelerated ion beams of atomic mass in the range A=4 ÷ 209 and energy 3 ÷ 29 MeV/nuclon. U400 isochronous cyclotron has been in operation since 1978 [1]. Cyclotron is 4m in diameter, D=4 m, with K=650 energy factor. Charge exchange technique is used for beam extraction. Axial injection channel with external ion source has been in operation at U400 since 1996.
Up to 1996 PIG Ion Source was used at cyclotron for ion production. In 1996 ECR-4M ion source made in France, Ganil was installed at U400. It's for this ion source that 'ECR-4M to U400 center' ion axial injection system has been created [1,2].